Now Hear This...
New training items listed in the Training section.
Register online for the MidEast Division Conference (below).
Help the Women Marines Association raise funds for a grave marker for Opha May Johnson (below).
Help Raise Funds for the Grave Marker for Opha May Johnson, the first Woman Marine
All Marines, female and male, are taught about Opha May Johnson and that she was the first woman Marine. She joined the Marine Corps in August, 1918, and paved the way for thousands of other women to be able to serve as Marines through the current day. The tragedy is that she is buried in her family plot in an unmarked grave in St. Paul's Rock Creek Cemetery in Washington, D.C.  To date, her important place in history is not even mentioned in the cemetery's list of notables buried there. This oversight must be corrected.
The Women Marines Association has sponsored a special project to get an appropriate marker installed to honor this pioneer veteran Marine.  We have established a financial goal of $30,000.  To date, we have raised about $11,500.   We could use your help to complete this project.
If you would like to donate as a group or as individuals you can mail checks made out to Women Marine Association with a note that the donation is for the Opha May Johnson project. Online donations can be made at the donation page.
Mail checks to:
Women Marine Association
P.O. Box 377
Oaks Park, PA 19445-0377
Thanks for your consideration.
r/s
Kathy Sheppard
Opha May Johnson Project Lead
WomenMarines.org
---
New Online Forms
Online forms and other great information can be found at the new Marine Corps League Library.  Go here:
https://www.mcleaguelibrary.org/
---
 MCL National Mid-Winter 2018
Read the reports and presentations here. 
 2018 Mideast Division Conference
NEW: Pay the registration and banquet fees online!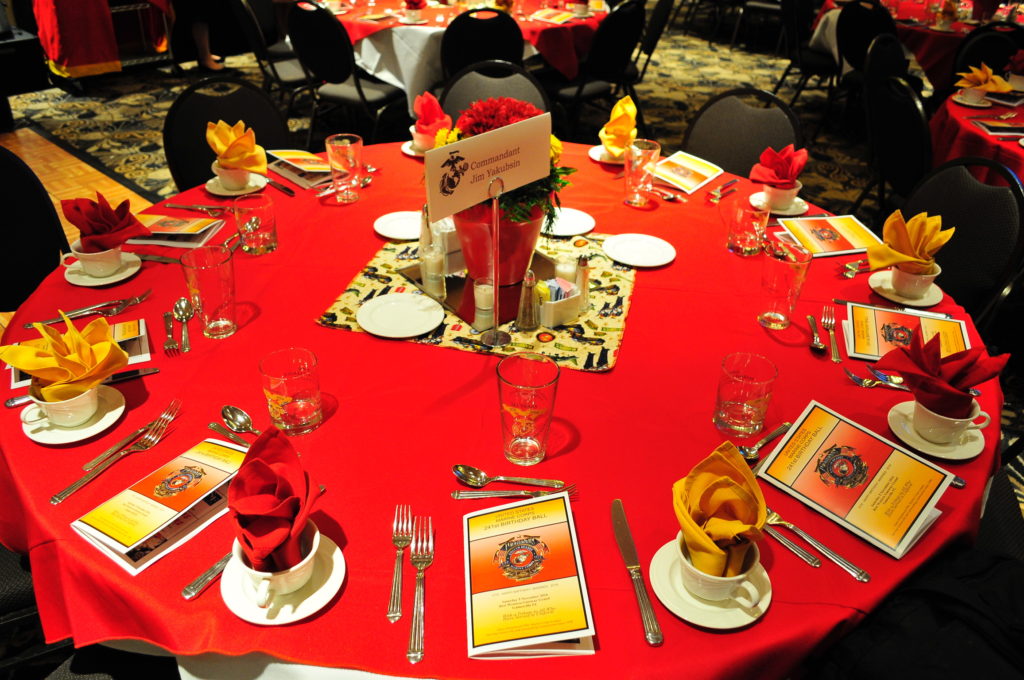 June 15-17, 2018
Turf Valley Resort
2700 Turf Valley Road
Ellicott City, MD 21042
Group code: 2844UW Phone: (410) 465-1500
Room rates $109 plus tax. Reservations must be made by 16 May 2018
2018 Registration Convention Packet .  Fill out the form in the Convention Packet and mail it to the address on the form with a check for the fees.  You may also pay online using the link below.  If you choose this option, still fill out the form and mail it, but write on the form "Paid Online."
To pay for the Registration and Banquet fees online using a credit card, click here!
---
Support the Division by Purchasing the Division Patch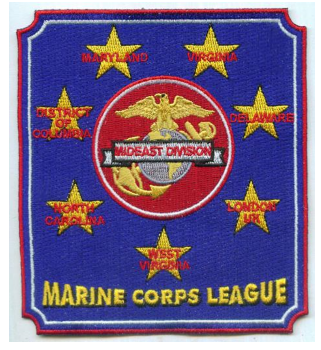 Pay online by visiting our Store
Print the form and mail a check
---
FYI: MCL National Convention
August 12-18, 2018:  http://2018mclnationalconvention.com/
Download the flyer here.
---
Department of Maryland to host the 2018 Department Leadership College
April 28, 2018, Glen Burnie, MD
​Learn more and get the Registration Form by clicking here!